HES Design creates fair stands that can perfectly reflect your company's corporate culture, power and product contents.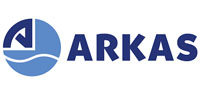 Professional, Creative and Unique
Design
Exhibition Stand Project Management
In our world full of technology and innovation where time fades away, you can go everywhere whenever you want. Trade shows can be seen as doors which opens up too many worlds of products and companies. Your exhibition stand can be seen by your potential customers, rivals and visited by your colleagues. That's why exhibition stands will be given systematic design, well organized and well thought places.
Right at this moment a support comes from HES Design; to boost your products culture, power, and contents. HES Design provide to make your stand better among the fair. Because it must be organized perfectly to show your product and achieve higher numbers. It must be the center of attention to make people come for you. HES Design exhibition stand project management is here for your product to be shown better.
As HES Design, we make sure in exhibition time we are providing domestic and abroad support for 15 years of service. We design the stands professionally to get the best return from our customers.