HES Design creates fair stands that can perfectly reflect your company's corporate culture, power and product contents.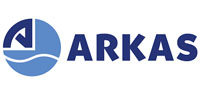 Professional, Creative and Unique
Design
HES Design provides its services under the roof of
HES Marka

.
We continue to walk with different business models in various sectors that shape the future with the creative values that have brought us to the present.
Today, Hes Marka Group, operating in different sectors in Turkey, Europe and many countries of the world, develops successful and innovative business models and ensures sustainable growth in the business areas it focuses on by combining trademark, commercial experience and experience under the same roof in global platforms and in architecture, fairs, retail, e-commerce, e-export and automotive service sectors.
We compile the latest news about the industry for you.
Follow
HES Design

on Social Media